Check Delivery Status - Sure-Reach
---
On top right hand side choose MY ACCOUNT and click ORDER HISTORY.
---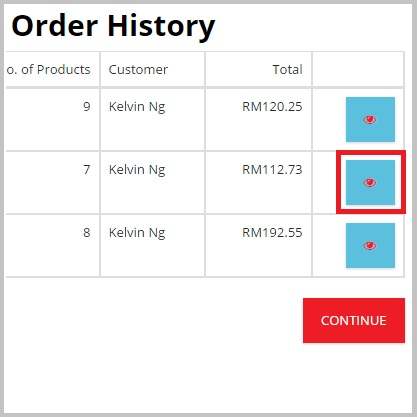 Choose the Order ID you wish to check the order status and click view as red columm.
---


Scroll down to order history can view the order status .





Select the link URL and right click copy the link under the comment columm







Open a new tab and paste the link in the URL columm and press ENTER

---
Key the number for Track


Click the Details to view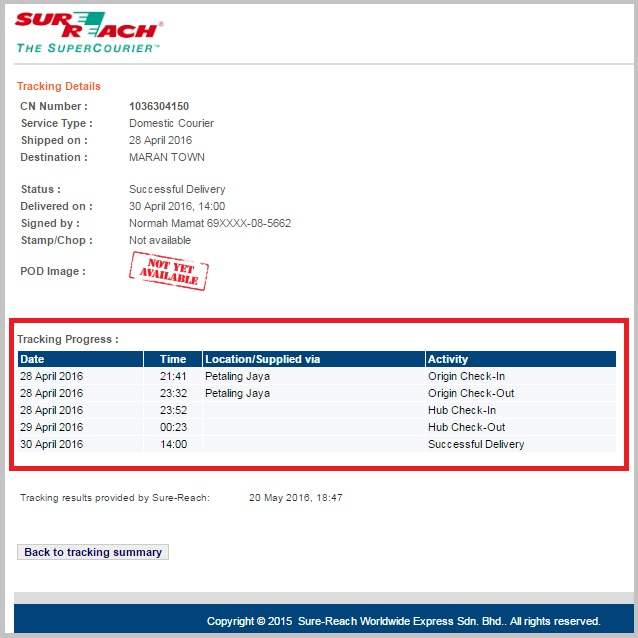 View the Results check the status



Status & Meaning
Origin Check in - The parcel has been collected by Sure-reach and arrive in PJ branch.


Origin Check out
- The parcel has been out of delivery from PJ Branch.

Hub Check in - The parcel has departed at HQ location


Hub Check Out - The Parcel has Out of deliver from HQ location


Successeful Delivered - Parcel has been received

Click HERE
to check they branch address and contact